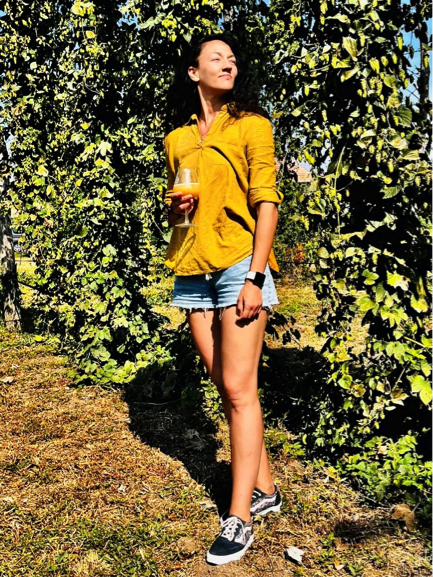 Wye Hops Ltd is a subsidiary of the British Hop Association and is the vital research centre for the British Hop industry. Wye Hops Ltd. is located amongst the commercial hop gardens at China Farm, run by Hop Farmer and British Hop Association member, Tony Redsell OBE. This site was selected mainly due to wilt-free conditions and a possibility for irrigation.
The objectives of the UK's hop breeding programme have been redefined several times throughout the past century driven by economy, environment and changing consumer trends. The national hop breeding programme was restructured in 2007 with the objective of focusing on applied work, and again in 2019 with the strategic incorporation of molecular breeding and the focus on developing new, competitive varieties.
Funding for the projects comes from the British Hop Association growers. Additional funding has been made available by IBD, SIBA, BBPA, East Malling Trust, Kent County Agricultural Society, Defra (the UK Government), charitable trusts and industry initiated collaborations.
Dr Klara Hajdu has been heading the hop research activities at Wye Hops Ltd since the retirement of Dr Peter Darby in 2020.
Success stories to date include:
Molecular breeding activities with a focus on climate and disease resistances begin at Wye Hops
Ernest. The revival of a 1950's Wye College genotype with strong wilt resistance and complex, New World aromas.
Endeavour (selection code 15/2). This variety is currently on farm trial and has had major success in brewing trials.
Developing UK-Fuggle varieties with wilt and aphid resistance (on-going).
Successful EU registration of two new hop varieties: Sovereign (granted EU plant variety rights in 2010) and Boadicea (granted rights in 2008) – the world's first aphid resistant variety.
Establishment of the national hop collection at Queens Court in Kent. This collection includes over 70 historic English hop varieties from Mathon (1737) through to Sovereign, including Early Bird (1887) and other Golding varieties.
Rescuing the English hop breeding programme following the closure of the programme at Wye College in 2007.
A hop breeding programme consists of preparing pollen, making controlled crosses, raising seedlings, transferring seedlings to the field, and collecting, drying and pressing cone samples from the seedlings for analysis.
For historic reasons dating back to the early 1900s, in England male hop plants are grown alongside female hop plants. In the breeding programme, the males are not 'killed' but used as parents to develop new female varieties like First Gold. Peter uses the male hop plants mainly for their growth habit characteristics and to provide disease resistance in their female hop plant progeny.
It normally takes at least five years to identify a potential new hop variety and can be a further six years to take it into commerce. The cycle is:
Year 1: Create variety crosses
Year 2: Raising seeds
Year 3: First assessment of individual seedlings (based on resin analyses, and aroma assessment)
Year 4: Mature hop harvesting; yield, plant health and cone shape
Year 5: Selection of potential varieties and propagation of material for commercialisation
Year 6: Planting of small plots
Year 7: Assessment of commercial attributes including suitability for machine harvesting, yield, oil and resin analysis, and disease resistance
Year 8: Assessment of mature plants for habit and pilot brewing trials
Year 9: Propagation of materials for planting on farms
Year 10: Planting on farms
Year 11: Commercial crop
The future of British hops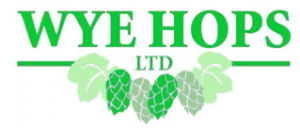 In 1962, hops in England were covering an area of approximately 8,200 ha. Since 1962, the area has declined and was stabilised to approximately 1,060 ha in 2007. This stability remains and since 2007 the UK crop has been about 1,000 ha.
Peter Darby – former head of hop research and the public figurehead behind Wye Hops Ltd – associates British flavour notes as being subtle and balanced. "Although hoppiness is distinct, there are also fruity and woody notes present but without any one note being predominant. The effect is that you want to have another drink of the same beer; there is no need to change to another brand".
Peter continues with an analogy:
'English flavour is like a chamber orchestra, the hops giving simultaneously the high notes and the bass notes. In comparison, a Czech beer is more like a full orchestra with much more breadth to the sound, and an American hop gives more of a dance band with more emphasis on volume and brass. The recent New Zealand hops (e.g. Nelson Sauvin) are like adding a voice to the instrumental music'.
Brewers around the world want "something new, something different and something not tried before" – with 31 commercially available varieties and more in the pipeline, it's time to celebrate Great British Hops in your beers.